Welcome to Norway Garden's official forum. Here we discuss tactics, share our knowledges, but most of all socialize.

Hello everybody!
We will have a game break period
starting from
18. December 2015 to
5. January
2016
because of Christmas and
New Year.
This means that nobody will be
kicked
in this period because of inactivity.
We've made great progress since the creation
of
the
alliance.
We used to
be at the very bottom of
the
ranking list,
but now we're on our way to be a
top alliance. Some of us
have been in
the alliance since the creation,
and some of us have joined on the way,
but some have also left us.
And now we're about to
enter a
new
year
with
new
opportunities,
but
before we do that we would
like
everybody
to have a
Merry Christmas
and a
Happy New Year!
Thank you all for a great year!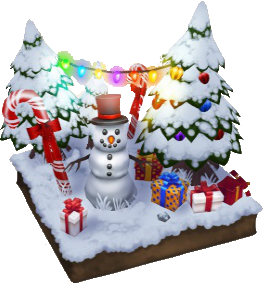 Forum
Topics
Posts

Last Posts


We would like to welcome everybody to Norway Garden's official forum. If you want to join our alliance, please send a message in-game to any of the leaders or generals in Royal Revolt II.


1

1

Welcome
Mon Nov 16, 2015 11:57 pm
Xirro
By using our forum you agree to follow our rules, and by breaking any of them may result on you being banned from this forum. For more information, check this one out.


2

2

Alliance rules...
Fri Dec 11, 2015 3:12 pm
Cappuccino Monkey

Who is online?

Our users have posted a total of 168 messages
We have 13 registered users
The newest registered user is Koxbox
In total there is 1 user online :: 0 Registered, 0 Hidden and 1 Guest
Most users ever online was 6 on Sat Feb 13, 2016 2:53 pm

Registered Users: None

No users have a birthday today
No users are having a birthday in the upcoming 3 days
Legend : [

Administrator

] [

Moderator

]




| | | | | | | | |
| --- | --- | --- | --- | --- | --- | --- | --- |
| | New posts | | | No new posts | | | Forum is locked |